The Preston - 14/15th December 2019
Sponsored by Preston's Garages of Writtle.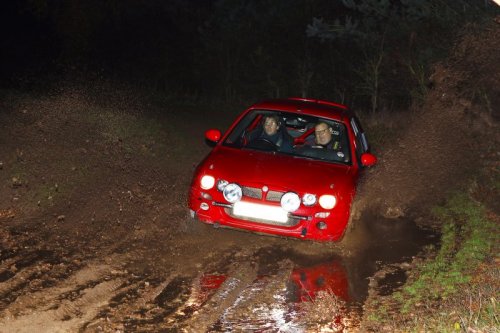 Winners of the 2018 Preston: Owen Turner / Andy Ballantyne
The One and Only 'Preston' Facebook Group. ~ Twitter: @Preston1andOnly
Andy Manston's 2018 Preston Gallery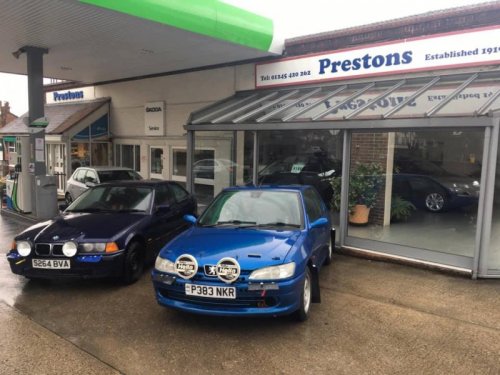 Preston's Garages, the Preston and Earthy families, and Chelmsford Motor Club are delighted to announce the running of the Preston Rally in 2019 and hopefully beyond. The second full weekend of December is planned, thus this year's Preston will be on Saturday 14th / Sunday 15th.
Dave Taylor and Adrian Gladwin have come forward as Joint Clerks of the Course, Stefan Taylor will be Deputy Clerk of the Course, Colin Sutton and Luis Gutierrez-Diaz are pleased to continue in their respective roles of recent years as Secretary of the Meeting and Chief Marshal; yet again Tony Michael will be both Entries Secretary and Results Officer (a hero of the Preston rally if ever there was one), Dave 'Shaggy' Saint will Deputy Chief Marshal and will assist in certain other matters, and Geoff Lobb will continue in his long-held and vital role of Equipment Officer.
The organisers intend that the rally shall run in its traditional area of the Norfolk / Suffolk borders, to the long established format which has proved so popular for so many years. The event has the full support of the Chelmsford Motor Club Committee and will again raise funds for the East Anglian Air Ambulance. Hopefully the rally will start and finish, as last year, at Snetterton Race Circuit, Norfolk. An announcement concerning the event Regulations / entries will be made on this Facebook page and the Chelmsford MC website in due course.
Having sponsored this classic club-level motorsport event for all of its forty years so far, and following the disappointing possibility that the 2018 Preston may have been the last, all of us at Preston's Garages are very pleased that 2019, our one-hundredth year as a family business, will see the forty-first Preston Rally.
The families of Preston's garage would like to thank Adrian, Dave and the team for agreeing to continue to run this fantastic event.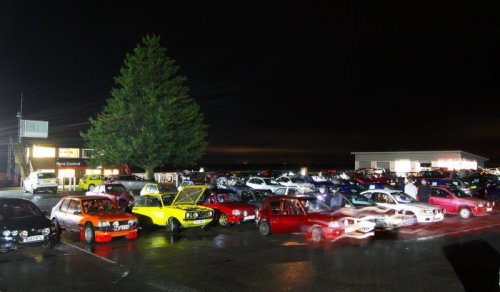 The One and Only 'Preston' Facebook Group. ~ Twitter: @Preston1andOnly