The Preston - 1st/2nd December 2018
Sponsored by Preston's Garages of Writtle.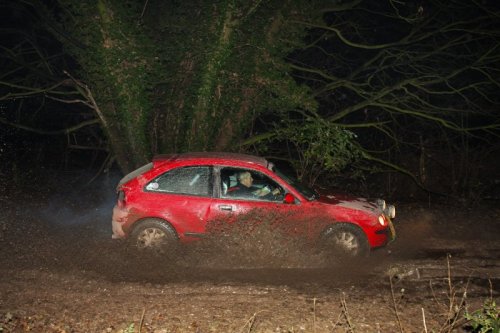 Winners of the 2017 Preston: Mark Banham / Mathew Smalley


Event fleece jackets can be paid for with your entry, size details are here:
http://www.russelleurope.com/wp-content/uploads/2017/12/R-870M.pdf
Competitors
*** OFFICIAL BRIEFING No 4 ***
Route is now pretty much sorted. There will be some fine tuning as we have come to expect some landowners changing their cropping plans at short notice but we have other land options as a standby should this happen.
A quarter of the route is either new landowners or new land being provided by long term supporters. If I discount the runouts to/from petrol, then just over 80% of the route is competitive, so pretty pleased with this percentage.
The first leg is circa 70 miles, second 60 miles and third 50 miles. Closest petrol to the start is in on A11 at Thetford so please allow extra 10 miles for the first leg.
That's all for now.
~~~~~~~~~~~
Well this site has worked well as has your help to spread the word that the 40th "One and Only" may be the last. We set an ambitious target of 90 entries and you have exceeded our expectation, we have 90 already! But not all paid up.
We do expect entries to drop out for a whole variety of reasons so we will be having reserves. Based on experience many should expect to get to start. The message is, if you have entered and not paid, please do not assume you will start as someone entering today and paying will be accepted.
~~~~~~~~~~~
Welcome to the 40th running of the 'One and Only' Preston, sponsored as always by Preston's Garages Ltd of Writtle, Chelmsford, Essex. In keeping with the last 20 years, this year we will once again be supporting the East Anglian Air Ambulance charity.
After 12 years, Bob and I will be standing down as Clerks of the Course. In its current format The Preston takes best part of 9 months to organise and this takes its toll. We have been very fortunate in having a fairly consistent organising team throughout this time as well and the general view is that we all need a break. Currently there is no volunteer organising team to run alongside us, hence why we think this may be the "Last and Only". With that thought in mind, we have been working even harder to make this event truly memorable for all the right reasons.
The entry fee includes funding for special Preston memorabilia for crews and marshals. We have also commissioned some "40th Anniversary One and Only" fleeces available for any competitor would like one and can be purchased at the time of entry at a subsidised cost of £25.
To accommodate the additional entries, we have secured Snetterton circuit as our start and finish venue. Trailer parking will be available at Snetterton with 24 hours site security. This new start and finish venue has allowed us to recce a new area and in keeping with the past 12 years we have secured some new land.
Notwithstanding the dry summer unless it is frosty, mud is guaranteed. As the saying goes, it is only the depth that varies. Furthermore, all this will be within a max 5 miles of the A11. Around 180 miles in total with 2 petrol halts. Currently there will be around 25 sections with the 'mileage that counts' amounting to approximately 120 miles and as ever about 98% of that will be un-surfaced.
Entries open on 1st October
Brian Jaggs, Bob Blows, Clerks of the Course, on behalf of the Organising Team
Marshals
Marshal registration will open on 1st October. This year we will be providing special '40th anniversary' Preston fleeces to all marshals registered before the 1st November who cover a minimum of two controls. This will be restricted to two fleeces per marshalling team, for those who attend with a team of more than two, why not consider pairing off into two person teams which will help cover the vast amount of controls and secure yourselves a fleece! We will endeavour to place you in nearby locations or same sections when possible.
The registration form will ask for you to state your fleece size. We need to place the order for these on 1st November to ensure they are delivered ready for issue on the day of the Preston so please be prompt. If you register after 1st November we will still be very pleased to see you but unfortunately we will not have a stock of spare fleeces. There will be an opportunity to purchase additional fleeces but we require payment before 1st November. Price will be £25.
As in previous years, for those marshals who marshal 3 controls or one control in the 2nd and one control in the 3rd legs, then we will be providing a free cooked breakfast at Snetterton circuit from 6am.
As Clerks of Course, Bob and I thank you in advance. As all the competitors know, without you there would be no event. Based on our twelve years organising the Preston, we are clear, we think our Preston Marshals are the best.
I look forward to seeing you all on the night and also all the Christmas lights, fancy dress etc.
Chief Marshal is Luis Gutierrez-Diaz, ably supported by Richard Milbank and Jim Bowie
The One and Only 'Preston' Facebook Group.
Andy Manston's 2017 Preston Gallery
The Preston, The Future - by Adrian Gladwin.