Entry List: https://mtc1.uk/Entry/CSRTC19/EntryList.php
The route and other closed roads are on https://roadworks.org/?tm=112577053 (set date filter to just 28 Apr)
Tendring's Corbeau Seats Rally race route maps
Everything you need to know as trailblazing seafront rally returns.
Exciting changes to rally route revealed as residents' handbooks are issued
Tendring road rally returns with new public viewing area
2019 motor rally route could be extended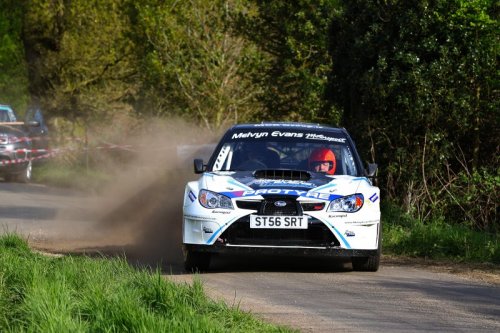 Melvyn Evans/Sean Hayde - winners of the Corbeau Seats Rally Tendring & Clacton 2018.
M&H Photography Photo Gallery Seeded Entry List
Feedback received on Facebook reviews: https://www.facebook.com/pg/CSRTC2018/reviews/
"Chelmsford Motor Club's Closed Road Rally", as shown on Motorsport.tv:
RallyFM.net provided regular video and audio updates throughout the day: http://www.rallyfm.net
Emotive Media video of the event
YouTube Search for Tendring Rally
YouTube Search for Corbeau Rally
News Reports
Tendring District Council - Car rally draws thousands of spectators to Tendring
Clacton Gazette - VIDEO & Pictures
East Anglian Daily Times - 'Spectacular' Corbeau Seats Rally draws bumper crowds to Tendring district
AutoClassics - England holds inaugural competitive closed-road event ITV New
EADT - Adrenalin-pumping Motorsport TV trailer gives viewers glimpse of the action at Tendring's Corbeau Seats Rally
Xelerate Autocar - Opinion: The thrill of tackling England's first closed-road rally by Lizzie Pope.
Via Retro - HISTORICS AT ENGLAND'S FIRST CLOSED ROAD STAGE RALLY
Clacton Gazette -Corbeau Seats car rally in Tendring to be shown on TV
BBC Look East News: