Pheasant Plucker Rally - 14th/15th October 2006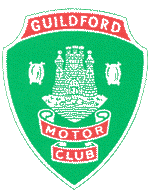 Here is the navigation for the 2006 event: Expert Navigation - Novice Navigation
Results:
Overall Results
Results by class
Results at First Petrol Halt
Results at Second Petrol Halt
Results of just the Selectives
Selective Times
Positions after each Selective
Positions after each Control
Time Card 1 details
Time Card 2 details
Time Card 3 details
Time Card 4 details
Time Card 5 details
2005 Expert Navigation - 2005 Novice Navigation
Welcome to the ninth running of the Pheasant Plucker navigational rally. Following the success of last year's rally we will be staying in East Anglia and the event will again be organised jointly by Guildford Motor Club and Chelmsford Motor Club.
While some crews may consider this to be a bit of a trek, we believe that those who do make the journey will find the result well worth the effort. If you don't believe us, ask any of those who competed last year. As we hope to attract crews from East Anglia and the Midlands as well as the south, the event is open to member clubs of the ASEMC, ASCMC, LCAMC, EAMC and EMAMC.
Starting and finishing near Chelmsford, the route will be 180 miles of the best lanes in Essex and south Suffolk. As the area has plenty of roads to choose from, we are able to select some of the best from last year and a large percentage of new ones. The route will contain about 8 miles of white roads, including the odd airfield. As this is not the Preston (you can enter that in a couple of months time) the whites are not too rough, in fact many are concrete. Yes, I know we said this last year and that one or two were rougher on the night than expected, but those won't be included this year and we really will only use roads suitable to be driven in a standard car. Timing will again be via Liege clocks and there will be two petrol halts.
To encourage beginners to try their hand at navigational rallying we are again running a Clubman's permit rally in parallel with the National B rally. This will run immediately after the main event and will use the same route and controls. This will allow anyone who competes on 12-car events to experience a full National B route without having to worry about plotting navigation on the move. Clubman competitors do not need a competition licence and will receive identical navigation to novices. Any genuine beginners who wish to compete may, at the discretion of the organisers, be given marked-maps to enable them to complete the route, although this will preclude them from being classified in the results. The Clubman event is open to all members of Guildford and Chelmsford Motor Clubs. Others are welcome to compete and membership to end of 2006 can be provided for £4.