East Anglian Classic Historic Rally
Saturday 19th June 2021 - cancelled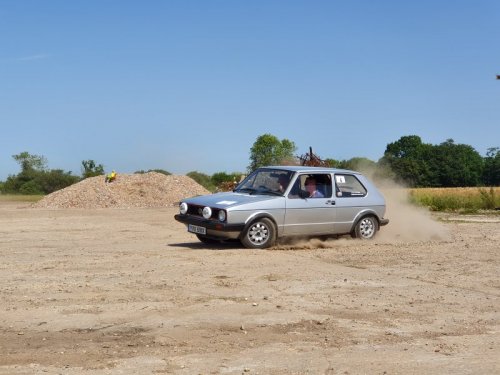 Richard Isherwood/Ali Procter - Volkswagen Golf GTI - winners of the 2019 East Anglian Classic.
East Anglian Classic Historic Rally 2021 – Statement by Chelmsford MC
When we set the date for the 2021 EAC we were hopeful that the Coronavirus Pandemic would be over by the proposed date of June 19th 2021.
As time has gone on it has become clear that it will not be possible to put on an event on that date when starting from the relaxation of lockdown 3. It simply would be too much pressure on the team trying to establish a start/finish venue, test venues and a road route, with all the recce visits and PR that is entailed, in the time available. In addition it will not be possible under government rules to run a traditional style event with the full social side in June 2021.
The calendar for Autumn 2021 is getting full, both of other HRCR Championship events and other CMC events, and so reluctantly we have decided to cancel the 2021 event and start to prepare for a return for Summer 2022.
We apologise to all our potential competitors and marshals, but we are sure you will agree it is better to cancel for this year that to attempt to put on an event that would fall short of Chelmsford MC standards.

A round of the Historic Rally Car Register Clubman's championship.