The Preston - 1st/2nd December 2018
Sponsored by Preston's Garages of Writtle.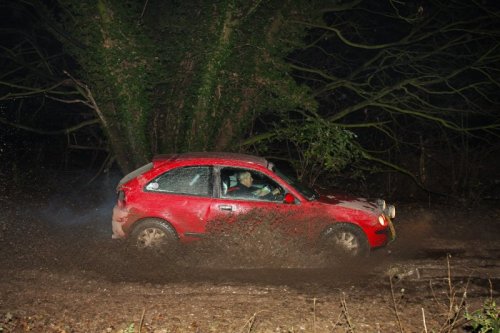 Winners of the 2017 Preston: Mark Banham / Mathew Smalley
The start and finish venue will be Snettterton Race Circuit, which will give us much more room than we have had recently.
The One and Only 'Preston' Facebook Group.
Andy Manston's 2017 Preston Gallery
The one and only Preston Road Rally is back again, kindly sponsored by Preston Garages & as usual supporting the East Anglian Air Ambulance.
The planning has started for Brian and Bob's "The Last and Only" 40th Ruby Anniversary Preston Rally.
We do not wish to say that this will be the last ever Preston Rally, but it will be last that Bob and I will arrange. Someone may yet step into the breach but very unlikely to be like the Preston of recent years. So, if this were to be the last, emphasis on the 'were', we would like to see a good entry and good response from marshals.
We have plans to make this year the most memorable so considering increasing the entry to 90 and adding a 'few' extra miles with an earlier start. This would require a change in start venue and finish venue so this will be our first task.
To celebrate this massive achievement of 40 Prestons over 41 years (one lost through foot and mouth disease) we would also like to provide all crews, marshals and organisers with some decent branded 40th Preston clothing.
That's all for now other than to say, the count down has started and let me know if you would be interested in being a competitive closing car or indeed helping in any other way.
Brian Jaggs
The Preston, The Future - by Adrian Gladwin.