2019 event date: 28th April 2019.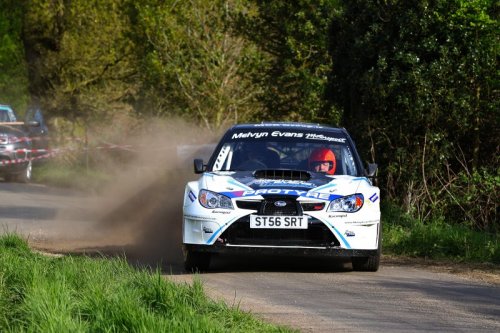 Melvyn Evans/Sean Hayde - winners of the Corbeau Seats Rally Tendring & Clacton 2018.
Event website: http://corbeauseatsrally.co.uk
Twitter: https://twitter.com/corbeaurally
Facebook: https://www.facebook.com/CSRTC2018
Feedback received on Facebook reviews: https://www.facebook.com/pg/CSRTC2018/reviews/
"Chelmsford Motor Club's Closed Road Rally", as shown on Motorsport.tv:
RallyFM.net provided regular video and audio updates throughout the day:
http://www.rallyfm.net
YouTube Search for Tendring Rally
YouTube Search for Corbeau Rally - Should appear here after the TV repeats are over.
News Reports
Tendring District Council - Car rally draws thousands of spectators to Tendring
Clacton Gazette - VIDEO & PICTURES: 6,000 descend on Tendring for trailblazing Corbeau Seats motor rally
East Anglian Daily Times - 'Spectacular' Corbeau Seats Rally draws bumper crowds to Tendring district
AutoClassics - England holds inaugural competitive closed-road event
ITV News
Absolute Rally podcast at 25 minutes.
EADT - Adrenalin-pumping Motorsport TV trailer gives viewers glimpse of the action at Tendring's Corbeau Seats Rally
Xelerate
Autocar - Opinion: The thrill of tackling England's first closed-road rally by Lizzie Pope.
Via Retro - HISTORICS AT ENGLAND'S FIRST CLOSED ROAD STAGE RALLY
Clacton Gazette -Corbeau Seats car rally in Tendring to be shown on TV
BBC Look East News: