EACS Endurance Rally - 28th October 2009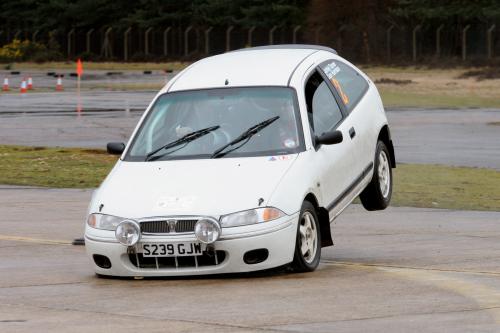 Jamie Turner & Dan Harrison - winners of the 2009 EACS Endurance.
Andy Manston's photo gallery - and a local copy of it
Report on Championship web site
Final results:
Overall Results
Awards
Retirements
Teams
Day Selectif Times
Night Selectif Times
Positions after each Selectif
[G2:10679 type=randomImage size=200 class=left]Time Card 1
Time Card 2
Time Card 3
A round of the 2009 Endurance Road Rally Championship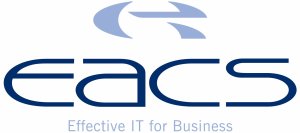 On his fifth attempt at a CMC endurance rally Jamie Turner, navigated this year by Dan Harrison managed a first, and convincing two-minute, win in this year's EACS Endurance, ending four years of domination by CMC crew Owen Turner / Andrew Dadswell who this year 'only' finished 3rd, despite a wrong test at Woodbridge. Separating the brothers was a fine run from Ian Mepham / Samm Keely – one of many crews who kept smiling all day.
Running wholly in Suffolk for the first time, this' year's rally had a compact route based around Woodbridge, which was visited three times during the day, and also used Bentwaters (the Dispersal area test used on the January gymkhana) and had short tests and Debach and Parham airfields; the latter three venues being used twice. After an early supper the night route consisted of two laps of Rendlesham and Tunstall forests – the first forest rally there since 1986 - separated by some plot and bash navigation around the Suffolk lanes.
The night route was not quite what we had hoped for in planning the event; a combination of circumstances reduced significantly the available mileage. However, the good news is that the local Forestry Commission are very supportive of our rally and we have already identified extra tracks that we can use, a way round some of the public rights of way issues.
Of the 45 car field 18 were CMC crews; of these Gordon Popperwell / Brian Jaggs were the first to retire with a blown 106 engine after four tests at Woodbridge. Colin & Kevin Smith were the only other CMC retirement in their Rover 200 later in the day at Woodbridge with a broken gearbox. Dave & Mick Town followed up a good gymkhana result with a fine 8th overall, two places ahead of Richard McLachlan / Eddie Clough who were pleased to get their new 106 home in one piece after an early bath on the Audi SW. Jeremy & James Crook are one of the few crews to have competed on all of CMC's endurance rallies and this year finished 13th with Damian Rigden / Lizzie Pope (15th), Claire Abrey / Matt Fowle (17th), Richard Atherton / Rob Henchoz (18th) and Dave Thompson / John Conboy making up a CMC dominated top 20. Just missing out on this list were Geoff Lobb / Adrian Gladwin (who missed a gate a hiding behind some buddleia at Woodbridge).
The awards presentation took place in the Ipswich Holiday Inn at midnight and was very well attended (and lubricated). Spirit of the rally was presented to the two Irish crews – Karl, Frank & Miles O'Donoghue / Padraig Farrell who enjoyed themselves all day despite not knowing quite what to expect of an 'English' endurance event and never having done plot and bash navigation before. Hopefully the long trek from Dublin was worth it and they'll be back next year.
SSSI bird-nesting restrictions (another problem that surfaced prior to the rally) mean that we will not be able run in March next year, so we have our eye on Saturday 6th November 2010 to finish the endurance championship off. As an organising team we learnt a lot and have already spotted a few improvements – notable changes will be fewer turns in the HAS area at Woodbridge (thus increasing tyre life), some night time tests there running into the forest, a second test at Bentwaters and more and longer forest tests.
Paul Barrett, Clerk of the Course