The XPart Rally - 16/17th February 2013


The 2014 XPart will be on the 15th/16th February.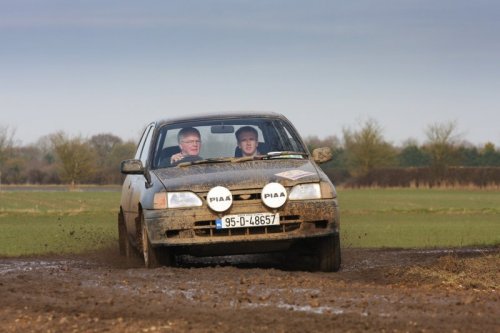 Eamonn Byrne and Anthony Preston, Toyota Starlet - winners of the 2013 XPart Rally
M&H Photography Gallery of the 2013 XPart on FaceBook.
[view:events_list_cmc_weblinks=3509]
November 2012 Recce Photos (click here for full gallery):
[bg|EnduranceRally/XPart13Recce|4|150|random|4]


The XPart Rally is a day/night endurance road rally for lightly modified two-wheel drive cars limited to 1400cc petrol and 2000cc diesel non-turbo engines, built to the Endurance Road Rally formula. This event will be run in support of Help For Heroes; last year CMC events raised over £3000 for charity.
Scrutineering will be Friday night and early Saturday. Competition will start early on Saturday morning. The route will be centered around Bury St Edmunds, with well over 100 miles of selectifs at various venues in Suffolk, Norfolk, Cambridge and Essex.
The event will start and finish at the Ramada Hotel, Bury St Edmunds, A special rate of £50 bed and breakfast has been negotiated with the hotel for those crews who wish to stay Friday 15th / Saturday 16th and/or join the organisers in the bar after the event.
The route instructions will be straightforward. Similar to last year, tulip road books will be provided and complemented with detailed selectif diagrams to ensure that crews of all abilities can complete the rally.
Endurance rallying promotional video
There is an article about Endurance Road Rallying in the Spring 2012 Motorsport UK Magazine


A round of the Sportway Tyres Endurance Road Rally Championship
Championship Supporters