The One and Only Complete Rally Services Challenge
Sunday 24th September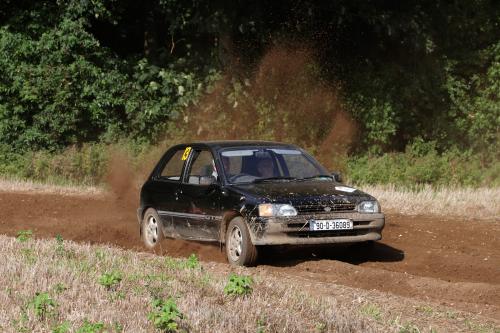 Eamonn Byrne / Anthony Preston - Winners of the 2017 Complete Rally Services Challenge.
Online Results ~ Printable Results
Welcome to the 2017 'One and Only' Complete Rally Services Challenge organised by Chelmsford Motor Club on Sunday 24th September 2017.
An Entry Fee of £120 for 60 miles of top quality gravel tracks and stubble fields in the Thetford area. The Entry Fee includes lunch and an evening meal at the Finish.
The event is closed to club and will be run under a Clubman permit, which avoids the need for an Motorsport UK competition licence. Membership of Chelmsford Motor Club up to the end of the calendar year is included with entry.
Three categories of car are permitted: Vintage, Classic & Historic, and Modern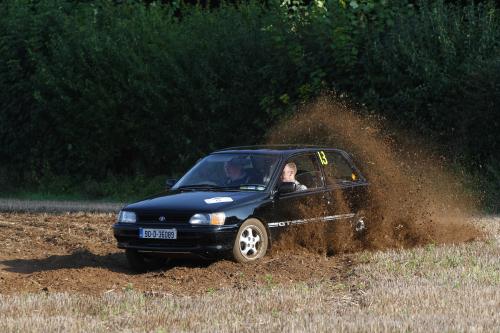 The format of the event will be as follows:
Scrutineering, documentation and the Start will be at Lynford Hall Hotel, Mundford, Thetford, IP26 5HW.
The first car will leave at 08:31 a.m. with the first Special Test in the grounds of the hotel.
The morning leg (leg 1) will see competitors return to Lynford Hall Hotel for a buffet lunch, followed by the afternoon leg (leg 2) featuring similar Special Tests before competitors return to the Finish at Lynford Hall Hotel where an evening meal will be provided, allowing competitors to socialise while waiting for the results. Both lunch and dinner are included in the entry fee. Breakfast rolls with tea, coffee and orange juice or other soft drinks will be at your own expense.
We recommend for those travelling from further away to stay either at the hotel, which has a limited number of rooms, or in Thetford where there is a Premier Inn or in Barton Mills where there is a Travel lodge.
The route will be defined by a tulip road book and/or marked maps and diagrams, for both the link sections and competitive sections. No maps are required to complete the route, but 1:50,000 OS map 144 can be carried if desired.
As with the other Chelmsford events, this targa rally will also be supporting the East Anglian Air Ambulance (EAAA) charity. 15 years of supporting this charity has proven to be very successful in securing landowner support for the Preston Rally, and the connection to the Preston is what has driven much of the organization and landowner connection for the CRS Challenge. We have allowed for £10 within each entry to go towards this charity. We also have a target of achieving a total of £25k for the EAAA charity by the 2018 Preston, so any additional contributions will be greatly appreciated. Additional donations to EAAA can be made via the entry form and cash collection buckets will be strategically placed at the start to encourage your additional support for such a critical charity in this rural area.