On 30th March 2014 Chelmsford Motor Club will promote a single-venue Targa Rally at MoD Woodbridge, near Ipswich. This will be the first of several CMC Targa rallies at various venues in 2014.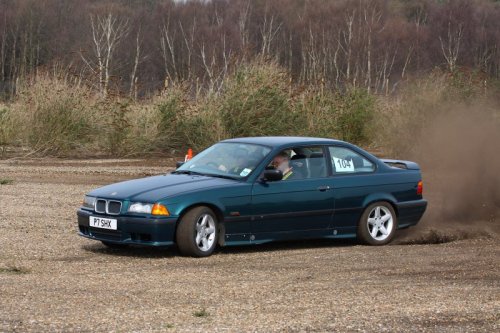 We are pleased to announce the running of the club's spring Targa Rally, this year kindly sponsored by TRS Ltd based in Norfolk.
The format will be the same as previous events, and after consultation with the Motorsport UK double drives will be allowed. We will design the day to try and negate the advantage of the second drivers. It will be designed as a fun day for all and to assist us in achieving that goal, I would be grateful if, as part of your entry, you nominate a marshal to come and help. Remember it is for your enjoyment.
I would like to thank the organising team in advance and hope you have an enjoyable day's sport.
John Conboy
CoC
Cars must comply with R18 (be modern road rally legal), so engines can have a maximum of 4 cylinders.
New 2014 Motorsport UK rule R18.2.5 allows forced-induction for petrol and diesel engines under 1500cc.