Supported by Dawson Motorsport. 9th November 2014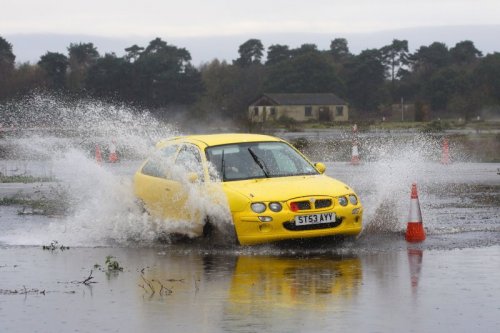 Winners of the 2014 M&H Photography Targa II: Jamie Turner/Georgina Clark
On 9th November 2014 Chelmsford Motor Club will organise a single-venue Targa Rally at MoD Woodbridge, near Ipswich.
The Targa rally has a number of driving tests set out in different layouts which will vary in distance during the day. The average speed of the rally is limited to 30mph.
This event is designed and run by current Targa competitors, for competitors, and we hope you will enjoy your day.
We intend on using some out & out smooth gravel sections like last year which again will be driven in a standard organiser's car before hand to check their roadworthiness. 
We are hoping to give you approximately 35 test miles (each competitor). Double driving is encouraged and we will aim to give no advantage to the second driver, this will be explained in the finals and in the drivers briefing.
Please remember it is a fun event!